Performance Goals
Through comprehensive goal management, you collaboratively create and edit corporate goals, departmental goals, or even personal development objectives. Intuitive questionnaires enable the collection of feedback and preparation for upcoming employee discussions.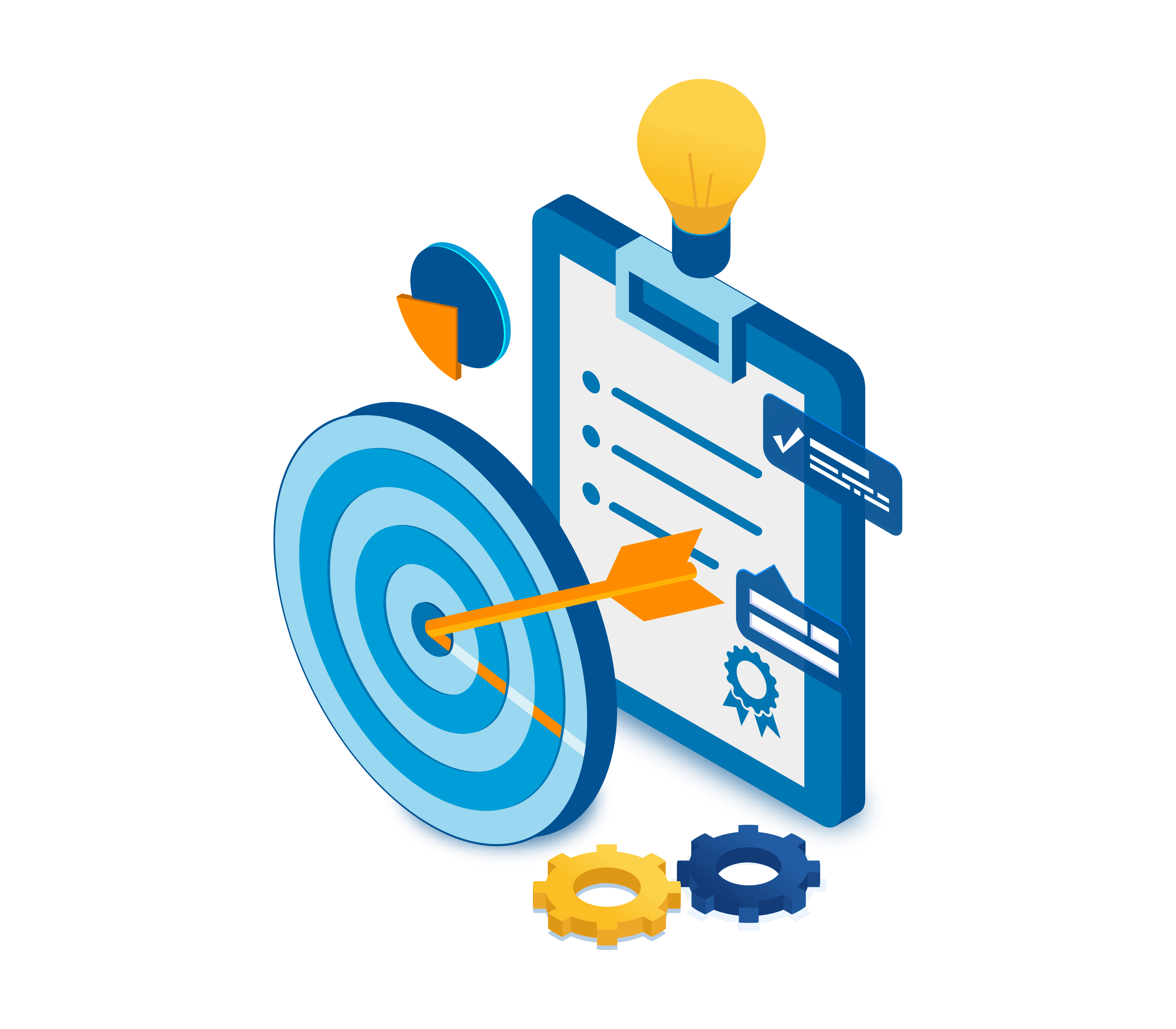 Employee Feedback
Preparation, execution & analysis
Goal Agreements
On company, department & personal level
Transparent Allocation
Of responsibilities thanks to tags
Visual presentation
Of goal progress
Questionnaires
For intuitive feedback collection
Centralized Information
Thanks to meetings directly connected with your inbox
Performance goals at a glance
Create and manage goal agreements with only a few clicks. Goals are transparently assigned with tags and categorized by department and responsibility. The best part: Progress is dynamically calculated and accessible at all times. This way, all parties involved always know if they are on track.
Goal progress easily visualized
Depending on whether a goal has sub-goals associated with it, all components can be accessed and updated independently. This allows for an overall assessment and even a forecast: Are the responsible parties on track, or are they possibly falling behind? This not only provides transparency but also enables timely actions to be taken.
So Nothing Falls Through the Cracks
Between questionnaires, goal agreements, and notes, information can quickly be lost, or appointments can be missed. The meeting function prevents that from happening. This allows you to schedule a meeting to discuss recent developments, and within this meeting, you can directly collect all the information, link goals, and even invite participants directly from HRlab.
Related Features
Perfectly Integrable Into Your HR Processes
faq
Frequently Asked Questions
Discovering and nurturing talent within the organization is an essential component of Human Resource Management. That's why tools that simplify conducting employee discussions and gathering feedback can significantly streamline HR work.
Can goal agreements include sub-goals?
Yes. It's not uncommon for certain goals to either break down into various sub-goals or involve different responsibilities. Both of these scenarios can be easily implemented in HRlab by creating sub-goals and assigning them based on responsibility.
Is it possible to track the progress of goals?
Yes. Within each goal, HRlab visually represents the progress of that specific goal for you. In other words, you can quickly see whether you are on track, ahead of schedule, or if there is adjustment needed.
Can employees independently update their goals?
Yes. Just like in other areas of HRlab, Employee Self Service plays a crucial role as it ensures that goal agreements are always up to date.