Our Partners and Corporate Responsibility
We believe in strong partnerships to move the needle when digitalising HR-departments. At the same time we want to leverage our partner network to have a positive impact on society and environment.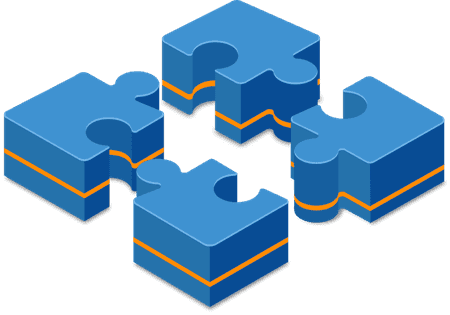 Our Strategic Partners
With HRlab we cover all the essential features that medium-sized companies need to efficiently manage their employees. Where there aren't enough internal resources our partners consult and support throughout the implementation process, or provide valuable additional services. For a carefree package.

Loopline Systems
Loopline Systems is a cloud solution for continuous, automated employee surveys and 360-degree feedback. The software provides scientifically based questionnaires on topics such as onboarding, management style and employee satisfaction. All answers can be collected with one click and called up instantly.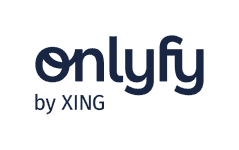 Onlyfy
Extensive know-how in recruiting paired with the latest technology Onlyfy stands for, the applicant management system for your hiring processes. With Onlyfy, you receive more qualified applications, convince with a seamless candidate experience, and gain more time for the really important recruiting tasks. This way you find exactly those people who best fit your culture. Fast, efficient and convincing.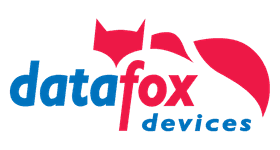 Datafox
Datafox develops and produces innovative systems for electronic data acquisition that help companies to increase their profitability. Thanks to continuous development, the German company is now the technology leader in embedded systems for time and data recording. On this basis, Datafox offers a wide range of ergonomic and practical, mobile or stationary terminals for data collection and solutions for access control. Users collect the necessary data precisely, easily and quickly with little effort, without the possibility of manipulation. This creates a solid database for accurate billing, reliable planning, control and optimization.

Kuno
KUNO offers a customized variety of administrative services in the areas of HR Operations, Payroll as well as Finance Operations, so that companies can concentrate on their core business. The offer is aimed at SMEs as well as start-ups that are looking for a trustworthy provider and efficient processes and want to benefit from a versatile partner network.

effective HR solutions
Effective HR solutions advises companies and organizations on all personnel and organizational issues. The comprehensive service offer ranges from conceptualization, support and implementation of digitalization projects as well as organizational change and learning processes. The goal: to professionally take on central HR tasks and promote the further development of HR work and the effective alignment of structures and processes. Also, tailor-made solutions for recruiting and retaining staff can be supported.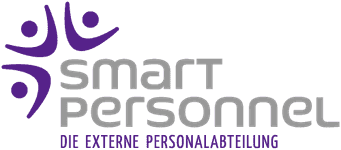 smart personnel
Smart Personnel is an external HR department for small and medium-sized businesses. The portfolio ranges from payroll accounting to personnel administration, employee retention, personnel development and personnel controlling to the digitalization of personnel processes. An all-round office service including financial accounting is also offered for small businesses. This way, processes are optimized, smooth workflows ensured and more satisfaction is promoted among the customers' employees. At the same time, the customer company becomes more efficient and competitive due to less administrative effort.

Karriera
Karriera, as an applicant tracking system, optimizes the recruitment process. With our Ad Editor, you can create customized job postings that appear on over 900 job portals. Centralized application management, streamlined organization, and effective filtering make the search for ideal candidates easy and fast.

Bestcruiter
Bestcruiter.com is dedicated to the mission of innovatively connecting companies, recruiters, and headhunters. Our goal is to make the recruiter market clear and straightforward for all parties involved. At Bestcruiter, we focus on connecting companies and job seekers with the perfect recruiter in the shortest possible time. Straightforward and efficient—with a focus on transparency and traceability!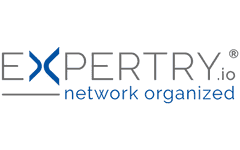 Expertry
EXPERTRY forms the digital foundation for a professional collaboration between companies and personnel providers. Whether a company regularly collaborates with its own consultant network or occasionally relies on external staffing solutions, EXPERTRY caters to both scenarios. Recruiters also collaborate with their clients through EXPERTRY. All within one platform - from job distribution to fully automated and digitized candidate processes. Intercompany and provider-independent, as well as contract-type agnostic. Clear, transparent, time-saving, and GDPR compliant.
Our Corporate Responsibility Partners
We take our social and economic responsibility seriously and act accordingly – and we want to be transparent about this! So we achieve both: allow companies to actively approach us and be inspired to do their part, too.

Tech4Girls
A no-brainer for us as a tech company: Support making the IT industry more accessible for girls. That's why we have teamed up with tech4girls, since Tech4Girls teaches schoolgirls from the 2nd grade in HTML, CSS, JavaScript and Python in order to close the gender gap in IT in the long term. They are currently teaching around 1,200 girls at 47 schools in Berlin and bringing them closer to the IT world.

German Zero
German Zero has the vision of making Germany climate neutral by 2035. In order to limit global warming to 1.5 degrees, the GermanZero legislative package focuses on all major areas of society. From energy and industry to transport and buildings to agriculture and international balance.

Glasgow Commitment
With the Glasgow Commitment, Deutsche Bahn aims to make domestic business trips more climate-friendly and can already list 880 companies and organizations as climate pioneers. Because all trips within Germany take place in electrified DB long-distance traffic with 100% green electricity.