Insights on Reporting within HR
The essence for an effective reporting: One tool for that collects all relevant data centrally and reliably. So information is available at a click and can be used for any form of decision making.
---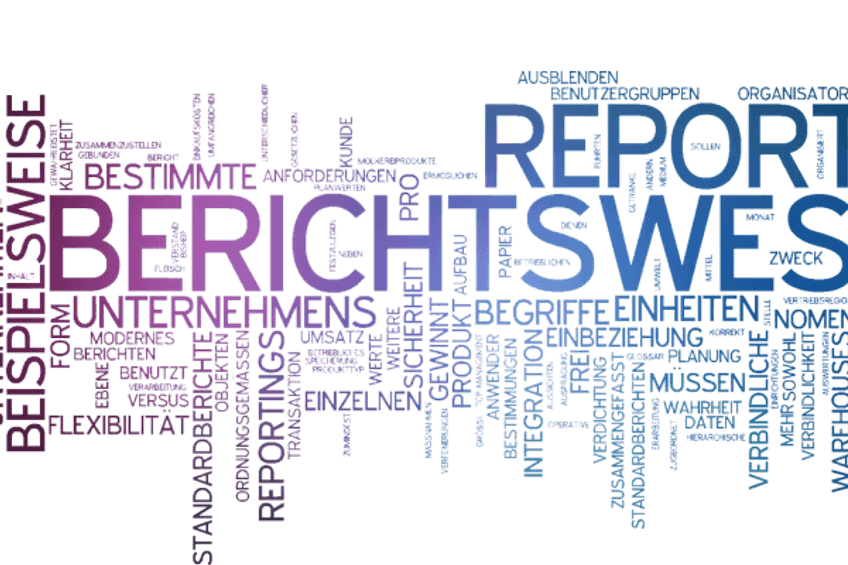 In every company, a multitude of data is processed, and information is exchanged daily. It requires clear structures to sensibly store this volume of content and make it accessible to others. However, small and medium-sized enterprises (SME) are often challenged with the complex field of statistical reporting and presenting relevant data in a meaningful way.
Definition of Reporting
The large amounts of data generated in a company need to be systematically recorded. Companies capture them in the form of reports, known as reporting, to then structure them logically. Pivot tables enable not only the evaluation of data, but also collects mass data, groups that into data sets and presents theses in a manageable and comprehensible level.
HR reports are a central part of company management (controlling). Both managers and employees use existing data, provided in the form of HR reports, as a source of information and a basis for their daily work. Prepared facts can be reported to the respective groups of employees efficiently, which enables a common level of knowledge to then transform into actionable tasks.
Definition of Management Reporting
Management reporting is a key term for a document that informs company management about the profits achieved at regular intervals and also any losses incurred. Decision-makers thus have the opportunity to react promptly and make strategic changes or targeted cost savings if necessary.
Management reporting is generally important and helpful for any business to draw appropriate conclusions and tailor actions to current needs. Public institutions are even legally obliged to create regular management reports.
Contents of Reporting
Reporting consists of documents that present and interpret important data and facts in the form of both simple and complex information. This is typically done in the form of meaningful tables and figures tailored for the target audience that needs to work with them.
The condensed representation helps users immediately understand and comprehend the essential facts. The key is to find the right balance between over-information and inadequate content.
The Role of Controlling
The field of controlling is responsible for the overall planning of individual areas within a company. This includes, for example, controlling and monitoring, as well as key performance indicators. Controllers gather and analyze the relevant data and are responsible for budget planning (operational) and forecasting the economic potential of a company (strategic).
Controlling is part of the management team and, therefore, falls under the management umbrella. It informs decision-makers about data and facts that are significant in the context of decision-making.
Relevance of Reporting
The significance of reporting lies primarily in meeting the basic and specific informational needs of those who depend on it for their work. Important decisions in companies depend on how precisely the required data and information are provided.
Thus, reporting serves not only as a source of information and transparency but also as a basis on which planning can be carried out. The more modern and up-to-date the IT systems and software used in a company, the more accurate and efficient the reporting can be.
HR Key Performance Indicators and Their Significance
HR key performance indicators are of particular importance for companies. They enable an analysis of key qualifications and an understanding of the composition of employees in individual departments. Furthermore, they allow for a prospective views for instance regarding the need for skilled workers and future personnel developments.
There is a wide variety of different HR key performance indicators, not all of which are equally relevant for every company. But in a broad sense, the following key performance indicators are generally considered relevant:
Costs for personnel recruitment
Training per employee
Personnel development
Personnel management
Wages and benefits
Effective reporting must be transparent and user-centric, catering to the respective recipients. Data should be reliable and always up-to-date. There should be a shared understanding within the organization of how the numbers and content are to be interpreted, ensuring clear comprehensibility.
Essential for effective reporting is the timely filtering of relevant information and its swift delivery to employees. Reporting should not be an end in itself, but rather work in a way that caters to the specific needs of its intended audience, enabling meaningful work for all parties involved.