6 Ways to retain Remote Employees and Keep them Happy

HRlab Redaktion
December 01, 2021 • 6 minutes read
Many companies have adopted fully remote working agreements for remote employees, while others have focused on creating hybrid work models.
---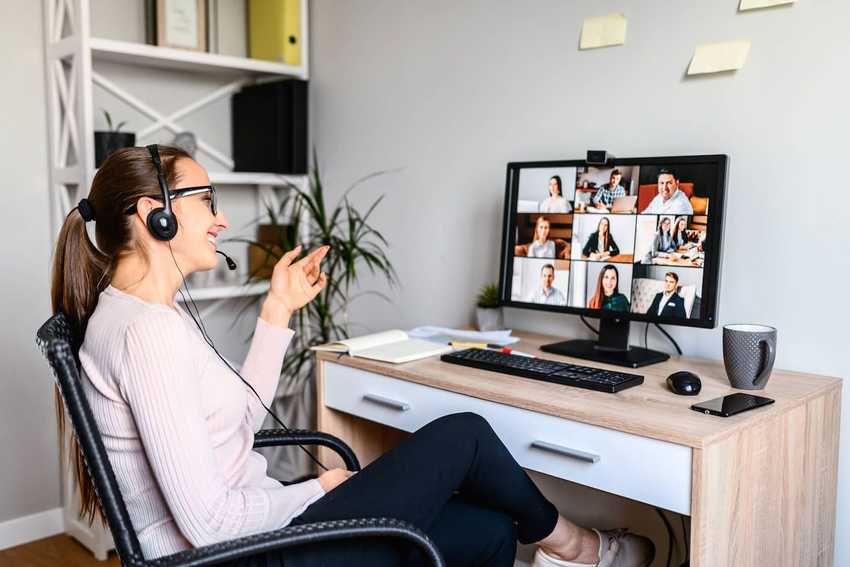 The COVID-19 pandemic sped up the adoption of remote work. Many companies, such as Spotify, have adopted fully remote working agreements for employees who want them, while other businesses have focused on creating hybrid work models. 
And there are good reasons for this approach. Letting team members work wherever they want has several benefits for both the individual and the company, such as a greater work output and lower stress levels. However, it also poses several challenges—such as fostering a sense of belonging. 
Businesses that aren't sure how to stay connected with remote employees risk losing their top remote talent. Fortunately, it's possible to keep them happy. Here are some tips to maintain healthy connections with your remote workforce.
The Importance of High Retention Rates
Employee retention is crucial for several reasons. First, it's expensive and inconvenient to replace team members.
Employee turnover is costly. As mentioned by Gallup, replacing one employee can cost between half and two times the amount you pay them annually.
Replacing an employee involves more than the costs of salaries and benefits. You've invested heavily in the outgoing employee, and now you'll need to train a new hire in your company's systems and procedures to bring them up to speed. This might involve purchasing expensive equipment or investing in training, both of which can strain your resources.
Another reason employee retention is so important is because of how it affects your image within the industry. If you can't retain your top team members, peers and new candidates might view your company as poorly managed. As a result, it will be challenging to attract top workers in the future.
What causes remote employees to leave their jobs?
Retention is challenging enough for in-office employees, and it's not going to get easier.
While the Bureau for Labor Statistics noted that US employees aged 55–64 had been in their jobs for an average of 9.9 years, that figure dropped to 2.8 years for people aged between 30 and 34. Since younger people are more willing to leave their jobs than stay in an unsatisfactory situation, this gap poses a big area of concern for businesses.
Remote employees are even tougher to retain. Here are six ways to help keep them engaged.
6 ways to retain remote employees and keep them happy
1. Have regular check-ins
In a physical office, all you need to do to connect with a person or check on a project is go to the person's desk; that isn't possible when employees are dispersed across different locations.
Remote employees need to feel connected to the company's goals. When people aren't physically present, it can be easy to forget about them and fail to keep employees informed of developments, objectives, and accomplishments. This results in disengagement, so communication is key.
Set aside a regular time to connect. Get the team together and let them share what they're working on, brainstorm solutions, and offer support and encouragement. Doing this ensures that the team remains cohesive and effective.
2. Treat remote team members just like you'd treat on-premise employees
The importance of fostering belonging is clear in a lot of industry research. For example, Harvard Business Review found that a high sense of belonging resulted in 50% lower turnover risks, along with a 56% jump in job performance.
The easiest way to foster a sense of belonging is to include remote team members in everything as you would do for on-premise employees. Meet in person when possible. Make sure remote employees are considered for promotions and are paid on time. These measures ensure that your remote employees feel more connected and motivated.
3. Offer reasonable benefits
Working remotely comes with several perks. Team members have more flexibility with their time. They avoid the hassles of long commutes driving in traffic or the costs of taking public transportation to work. However, letting them work outside of the office isn't enough. They must also be fairly compensated and offered benefits that can help. While a discounted public transport pass is probably useless, you can offer subscription discounts on the software they might use. Some remote employees appreciate gym discounts and healthcare plans. The possibilities are endless. Showing remote employees they are inclusive to your business can motivate them to produce better work.
4. Maintain a clear, well-oiled remote work structure
A common misconception people have is that remote work is unstructured—not true. Since remote employees generally don't have to stick to nine-to-five working hours, you can be a little more flexible with remote working structures. The keyword, however, is "structure"—you need to keep everything in order so the workflow is not disrupted.
Consult your team members to ensure everyone's on the same page about operating hours and meeting frequencies. Make sure people aren't procrastinating and that deadlines are met. Maintaining appropriate structure improves and supports efficiency and effectiveness.
5. Provide a platform for effective communication
Teams can only enjoy the benefits of remote working agreements if robust and secure communication tools are in place. It's important to limit the number of platforms you use. For example, sending one message on Skype and starting an email thread about the same topic can cause communication gaps and inefficiencies. An effective communication platform provides secure and compliant tools to help keep remote employees connected, and promotes transparency.
6. Focus on employee recognition
Every employee needs (and deserves) to be recognized for going above and beyond. This is even more critical when working with team members who aren't present, as it's easy for them to question whether what they contribute is relevant.
If team members don't feel like you value their contributions, they'll find an employer who does. Whenever a remote employee makes a valuable contribution, make sure you let them know. Find an appreciative way to acknowledge their accomplishments. Even a simple "this is amazing" message can go a long way. When remote employees know they are appreciated, they have less reason to go elsewhere.
Keeping remote employees happy is crucial for long-term success
The world of remote work isn't going away anytime soon, and more employees will demand flexible agreements as they look to improve their work-life balance. As such, employers need to adapt to meet their needs.
When working with out-of-office team members, treating them like any other employee will help them feel like they belong. Maintaining communication, recognizing their achievements, and setting clear expectations will all go a long way toward maintaining the connection needed to keep employees feeling engaged and contributing to the success of the organization.
Author Bio
Dean Mathews is the founder and CEO of OnTheClock, an employee time tracking app that helps over 15,000 companies all around the world track time.
Dean has over 20 years of experience designing and developing business apps. He views software development as a form of art. If the artist creates a masterpiece, many people's lives are touched and changed for the better.
When he is not perfecting time tracking, Dean enjoys expanding his faith, spending time with family and friends, and finding ways to make the world just a little better.