Inner resignation – an employee's reaction to frustrating experiences

HRlab Redaktion
January 6, 2021 • 5 minutes read
Inner resignation is a frequently underestimated problem in companies. Frustration on the job: What helps against internal resignation.
---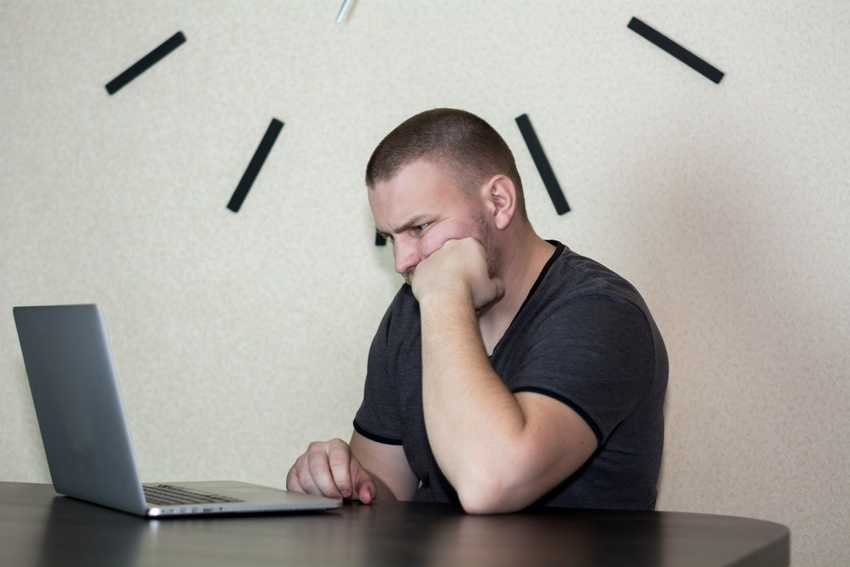 Frustration at work: What helps to counter internal resignation The internal resignation of employees is a problem that is often underestimated in companies. Too many managers still pursue a "head-in-the-sand" policy instead of facing the situation. But with timely intervention, a lot of damage can be averted by the employee and the company.
What does inner resignation actually mean?
The term describes a very negative attitude of an employee towards their employer and their job. One speaks of this form of resignation if it is purely mental. It does not happen spontaneously, but is the result of a lengthy process. Before the employee actually resigns themselves, they go through an emotional low full of stress, which not only affects them, but everyone around them.
What gives rise to inner resignation?
If a person's own work is of little significance, managers withhold recognition, career prospects are lacking, the working atmosphere is poor and a person suffers from unjust pay, internal resignation is inevitable. About a fifth of all people who are dissatisfied with their work choose this path to passivity instead of actively striving to improve their situation or to find another job.
Before the massive dissatisfaction with work and workplace becomes apparent, there are already signs that indicate it – even if it is not expressed. In contrast to people who identify with their job, colleagues who withdraw completely from the inside show low productivity and little initiative. They are often absent, unwilling to integrate into a group, and do the job. If complaints about these colleagues are on the increase in the HR department, action must be taken. Otherwise, it can be very damaging for the company.
Typical characteristics of internal resignation
Internal resignation is often noticeable by blocking informal and formal contacts. The employee doesn't laugh and appears frustrated. Their whole appearance seems powerless, they can often be seen with drooping shoulders. They do not take part in factual disputes and training courses are of no interest to them, they usually have a defensive attitude towards professional challenges and they also see the future of the company in a pessimistic light and like to complain about bullying and intrigue. This can go on until the employee suffers from burnout.
There are also irregularities with regard to the work itself. Line managers complain about low productivity, a lack of motivation and poor quality of work. The distant interaction with colleagues, line managers and customers also comes across as negative. The colleague acts as if they are not even interested in their own work results. If they are made aware of a mistake, they blame the line manager. If possible, they avoid team meetings and keep themselves to themselves. This all leads to colleagues complaining about them more and more often. Even these complaints seem to bounce off them. In fact, this lack of reaction must not be equated with indifference. It is more of an indication of the first signs of depression. There is an urgent need for action.
Internal resignation causes great economic damage
According to studies, around 15% of employees in Germany have already resigned internally. This state of affairs causes economic damage of more than 122 billion euros per year. The problem for companies: The demotivated employees are dragged along without demonstrating commitment or initiative. The situation is exacerbated by the fact that many managers fail to deal with the issue. They hardly communicate with their employees, or do so inappropriately, they make little or excessive demands on them or do not take their concerns seriously. The complexity of the topic is also its crux, because it makes it easy for line managers to become distracted from the actual problem.
How do employers react appropriately to inner resignation?
The employee should regain the feeling that their talents are needed and that they are important for the company. The first step towards greater employee satisfaction is good communication. Addressing difficult matters paves the way openly and fairly for mutual understanding. A lack of approval is a common reason for the employee's unspoken resignation. Employee motivation is therefore one of the top topics in management seminars.
Dealing with the topic of inner resignation is difficult for most line managers. It's not just about getting colleagues to be enthusiastic about their work again and bosses also have to change so that the situation can be mastered. Often enough they themselves have contributed to this serious motivation problem. They need to learn to be self-critical and deal better with their mistakes. The aim should be to create an open, anxiety-free atmosphere in which constructive solutions can be worked out. This includes transparency and rejecting silo thinking.
What can line managers do to avoid internal resignation?
Learn to deal with problems in a way that is both assertive and respectful. A boss who seeks a face-to-face conversation when there is a problem is a good role model. Regularly ask about employee satisfaction in the form of anonymous tests. Complete management training, because being technically qualified is not enough to be a good manager.
Show appreciation and express it personally and financially. Generic motivational interviews are not the way to do this. Encourage team projects, because that strengthens team spirit. It has also proven useful to initiate mentoring projects in which experienced employees support new colleagues. Everyone feels like a valuable member of the group.